Why Use CBD For Your Pet?
There is an abundance of reasons that CBD (see our How Does CBD Work? post for more detailed information on how CBD actually works) is a good choice for your pet.
The most common reason that people choose a CBD supplement or treat is for its incredible calming effect. Many dogs have separation anxiety or are overexcited, which can lead to other problems, like not listening to commands, accidents in the house, and biting. No one wants to deal with any of those problems, and it can be a losing battle if all you have is your training ability and treats, especially if the dog is not food oriented (yes, they exist).
The following is a list of other issues that can be handled or treated with CBD supplements or treats:
Arthritis
Allergies
Cancer
Digestive Issues
Seizures
Inflammation
Joint & Mobility Issues
Pain
Homeostasis
There are many more reasons to buy CBD products for your pet, but these are definitely the most common. It seems that for most pets (dogs and cats are what will come to mind for most pet owners), these problems start around middle age, and continue to worsen.
With the proper amount of a CBD supplement, you can alleviate, and in most cases eliminate, a great deal of the complications that arise with ageing for your pet.
---
What Should You Look For?
Like in human products, you want a quality product that will be the absolute best for your beloved (usually) furry friend. The thing you do need to realize at this point is that CBD is a cannabinoid, and can only be utilized by organisms with an endocannabinoid receptor system. These include all mammals, birds, reptiles and fish.
Unfortunately, giving fish a supplement that isn't directly designed for them is near impossible and could ruin your water chemistry, causing many more problems than solutions. But, for the rest of the list, giving a supplement would be quite straight forward.
Besides making sure your pet is compatible with the type of CBD supplement you wish to buy, you also want to ensure the quality of the supplement. Since CBD supplementation is a relatively new concept, it comes down to reviews or scientific research for most.
A few of the things you will want to watch out for is whether the product is certified organic, whether it includes other cannabinoids, such as CBC (cannabichromene) and CBG (cannabigerol), and terpenes (see What Are Terpenes? for more information).
Another angle of whether a certain product will be best for you is if they have multiple methods, such as treats, oils, or capsules, to make giving your pet their supplement easy for you, no matter the type of animal.
Finally, you want to make sure the company backs their product with a money-back guarantee.
---
Recommended Pet CBD Supplier
We have dug quite extensively online to find the best suppliers for many things on this site. We put our word and our brand behind our recommendations, and as such we only choose the best possible suppliers for your needs.
Today, we bring you:
We looked into this company as much as possible, through product reviews, past customers, asking questions about their money-back guarantee and reading every word on their web site.
Then, we purchased their product and tested it with our 11-year-old lab-boxer mix, with allergies and skin problems.
We were completely blown away at how fast this product works!
We had tried changing foods, tea tree oil, prescriptions from the vet, coconut oil…anything we could find.
None of them lasted more than a few days.
She was scratching so much that she was constantly bleeding.
Day 5 of her new Advanced PB&A Biscuits (she loves peanut butter), and she stopped scratching completely, and acts like a puppy again!
We don't see any reason to buy capsules or oil since the treats work really well with her (she is COMPLETELY food oriented).
There are also specialized products for: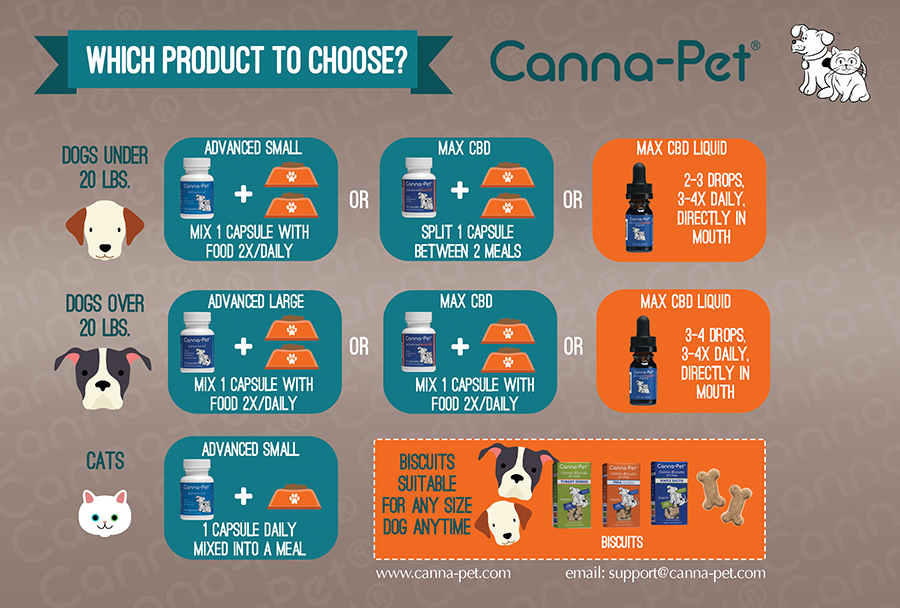 We do recommend that you start at a lower dose, and work your way up as needed. It doesn't take much for a huge improvement for most problems.
For their money-back guarantee, use it for 30 days. If you find it made no difference, or not enough difference, send back all unused products and they will return up to $100 USD, not including shipping and handling.
This being said, until you know this product is for you, only buy a small amount to try, but this is the best pet CBD product on the market!
We hope the best for you and your pet.